In Canada, around half of the population needs glasses, and the majority of people will wear them during their life at some point.
Nowadays, glasses are a fashion statement. You can have multiple pairs and change them depending on your style and outfits.
Since there are so many glasses frame styles to choose from, this can make the decision challenging. We don't want you to feel overwhelmed next time you purchase glasses, so we've put this guide together.
Below, you're going to get an inside scoop on the latest trends and glasses styles. You don't want to miss out; keep reading!
Geometric Frames
Selecting glasses with frames in different shapes is a great option if you're looking to experiment with your style. Round glasses, hexagons, octagons, and exaggerated rectangles frames will allow you to show off your personality.
At first, it may be a step out of your comfort zone, but we are confident there's a pair out there for you. No matter what colour, pattern, or shape you like, there's a perfect combination that will fit your preferences, and we have a lot of options at Focus West Optometry.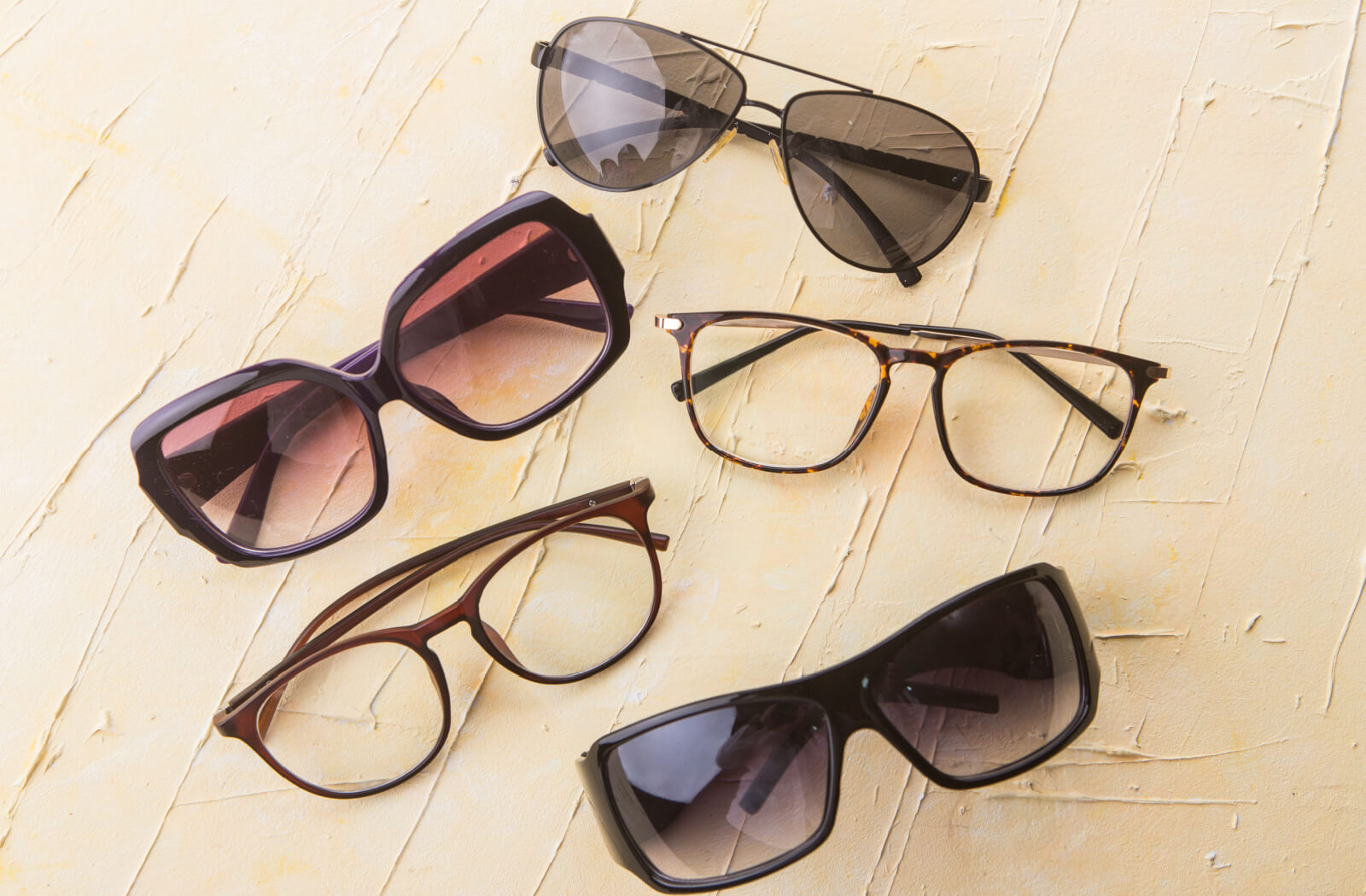 Vintage-Inspired Frames
On top of the list of popular glasses frame styles, you are going to find vintage-inspired glasses.
Retro styles are making a comeback. Any day of the week, you can make your outfits sleek and classy with this option.
Oversized Cat-Eye Frames
Cat-eye frames are one of the most popular styles in 2023. They have been a popular choice for many years, but this year they are bigger and bolder.
The exaggerated shape can make any outfit glamorous without going over the top. You can find these in bright colours or neutral tones if that's what you prefer.
Keep an eye out! You'll be seeing this style more and more in the next few months.
Eco-Friendly Frames
You may be surprised to learn that eco-friendly frames are becoming very popular very quickly.
People are looking for more ways to reduce waste while still being stylish. These frames can be made from many different materials. Recycled plastic, wood, bamboo, and even reclaimed materials like old vinyl records are used to build these glasses frames.
The good news about eco-friendly frames is you can incorporate other styles too. You don't have to only choose one.
You can choose eco-friendly glasses that are vintage-inspired, geometric shapes, and any other style you choose.
Glasses Frame Styles
These 2023 trends will help guide you in the right direction when choosing the best glasses frame styles.
The most important thing to remember when you're looking for the perfect frames is your style and preferences. Whether you choose round frames, wire eyeglasses, or something else, be sure you feel confident.
Take this guide with you the next time you go shopping for reference, and give us a call with any questions. Our team at Focus West Optometry can get you scheduled for an eye exam and help you pick out frames that you'll love.